Get free Painting Quote for Our Professional Painters Melbourne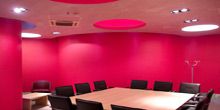 Our Professional painter in Melbourne has extensive experience by servicing a wide variety of residential and commercial projects.
Whether your project is small just as one room in your home or big such as entire commercial building, the prime goal of our professional painter at Grand Mark VIC painters is to deliver the highest quality service in a cost effective way. Our painter can accentuate the beauty of your space whether home/office while increasing its value.
"Our Professional Painters will make your Home look feel and Attractive !"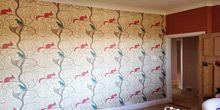 Through deep knowledge, skill and years of experience our painter creates a warm atmosphere making your living space more vibrant. All our painters have all the necessary licenses for any particular task they undertake. They have EWP licenses scissor lifts and boom lifts that are used quite a lot for high/hard to reach places. As we are customer-enthusiast we provide free painting quote throughout Melbourne for our clients' convenience. So call us now on 0417 800 084 for an obligation free painting quote in Melbourne.